En el recién publicado nº 14 (junio 2014) de la Revista CEI BioTic se ha publicado un artículo sobre el proyecto GrinUGR, tanto en español como en inglés. CEI BioTic es el Campus de Excelencia Internacional BioTic Granada. La revista completa se puede descargar en pdf. Puede consultar los enlaces al artículo en concreto a continuación.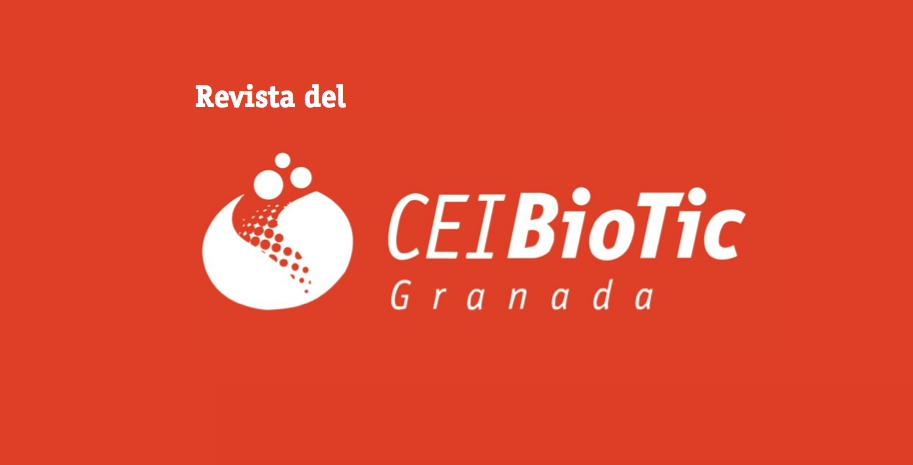 En español: "GrinUGR, un proyecto sobre Ciencias Sociales y Humanidades Digitales"
El proyecto GrinUGR nace en 2011 en la Universidad de Granada con el fin de generar un espacio de encuentro entre los distintos interesados en reflexionar sobre las diversas culturas digitales de nuestro tiempo desde una perspectiva académica y ciudadana. Tomando como base sus actividades, a finales de 2012 se presentó el proyecto titulado "Ciencias Sociales y Humanidades Digitales: casos, gestión y modelos de negocio" a la II Convocatoria "Compromiso con la investigación y el desarrollo" realizada por el Campus de Excelencia Internacional BioTic Granada. El proyecto, aprobado a mediados de marzo con una financiación de 23.000 euros, contaba con un variado plantel de investigadores de diversas áreas de la Universidad de Granada y con el apoyo de investigadores de centros españoles (Escuela de Organización Industrial, EOI) y Universidad Internacional de Andalucía y extranjeros (Oxford Internet Institute , e-HumanitiesGroup y CulturePlex).
Sigue leyendo el artículo en versión web o en pdf.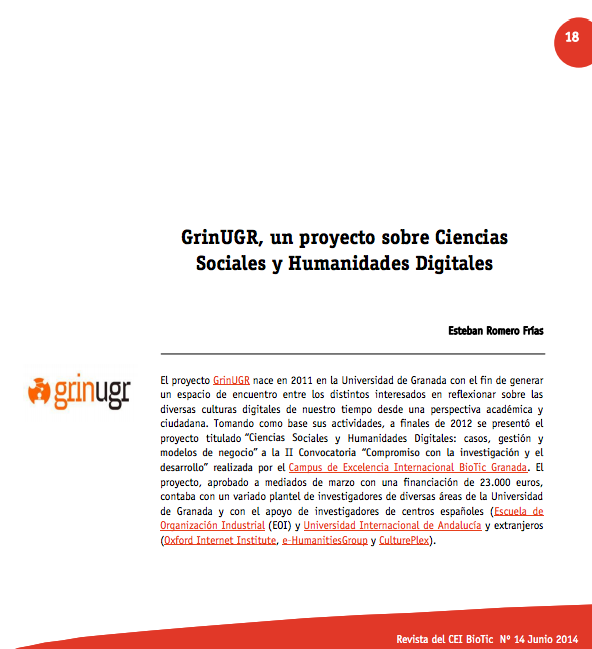 In English: "GrinUGR: dynamic digital project on Humanities and Social Sciences"
The GrinUGR project, launched by the University of Granada (UGR) in 2011, is designed to offer a virtual meeting place for those interested in today's digital cultures – a place for reflection, from both the academic and the citizenship perspective. The project offers an open platform for those interested in the new paradigm of the digital society. It focuses on taking positive action that fosters an academic culture that is free, trans-disciplinary and collaborative in nature, based on a clear vision for knowledge transfer, social innovation and entrepreneurship.
Read more in the website or in pdf.